Conference Venue
The scientific program of SAT 2013 takes place in the main building of University of Helsinki, located in the University of Helsinki City Centre Campus right in the centre of Helsinki by the Senate Square, next to the Helsinki Cathedral, a central landmark. Established in 1640, University of Helsinki is the oldest and largest university in Finland.
To enter the conference, the SAT 2013 participants should use the entrance to the main building ("Päärakennus") located at Fabianinkatu 33 (Google map).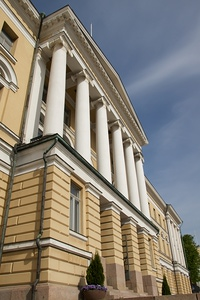 To find your way around the main building, please see the detailed venue maps provided below.
The registration desk is located on the fourth floor.
Coffee breaks take place on the fourth floor.
Lunch is provided in the Unicafe cafeteria on the first floor.
The main conference takes place in the "Pieni juhlasali" lecture hall located on the fourth floor.
The workshops take place on the third floor:
SMT 2013: Sali 13
PoS 2013: Sali 5
QBF 2013: Sali 5
Work place: Sali 15 on the fourth floor is reserved as a work place for the conference attendees for the whole week.
Venue Floor Plans
1st Floor: Entrance to the conference and workshops, Lunches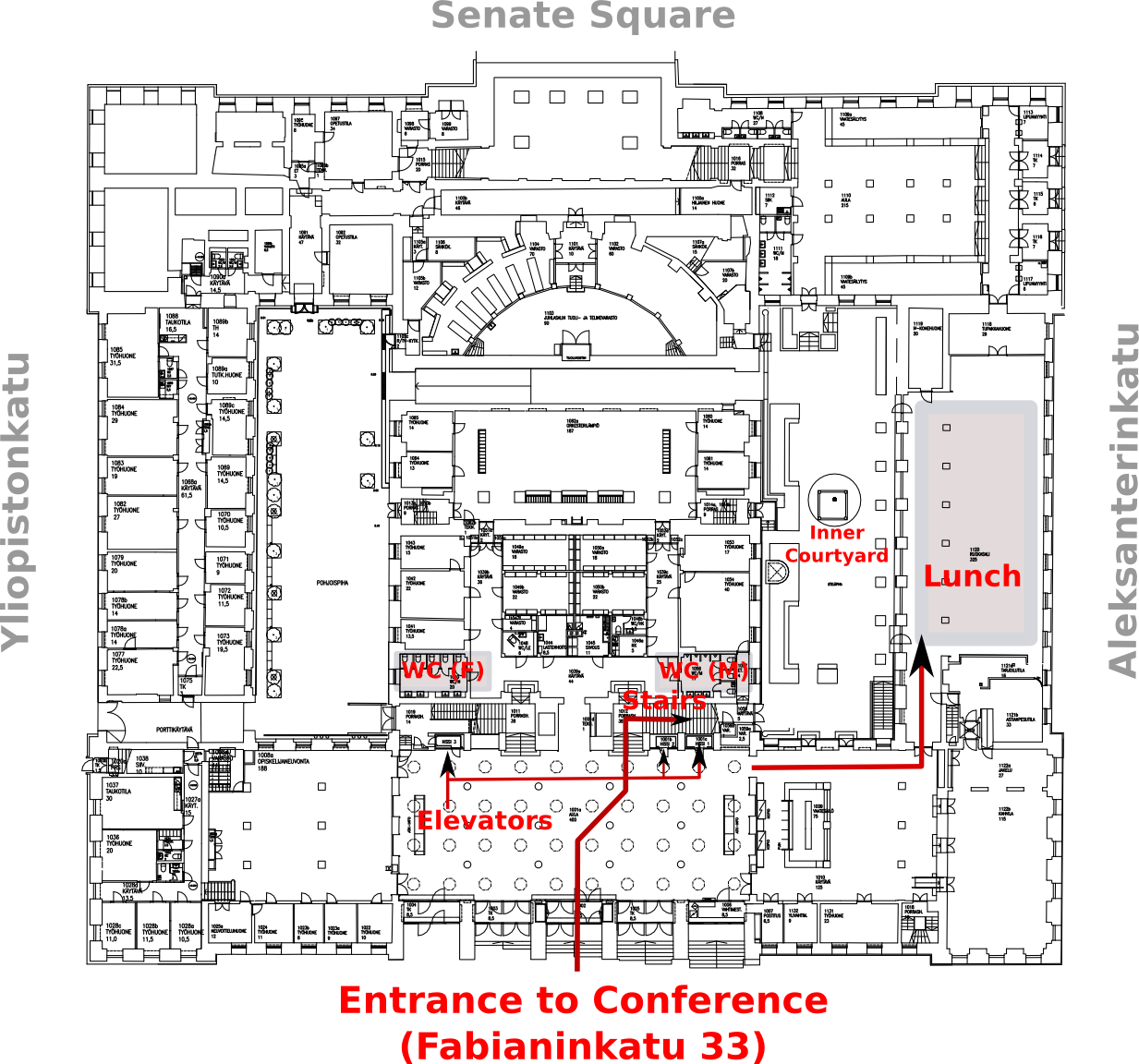 2st Floor: Poster session, Entrance to welcome reception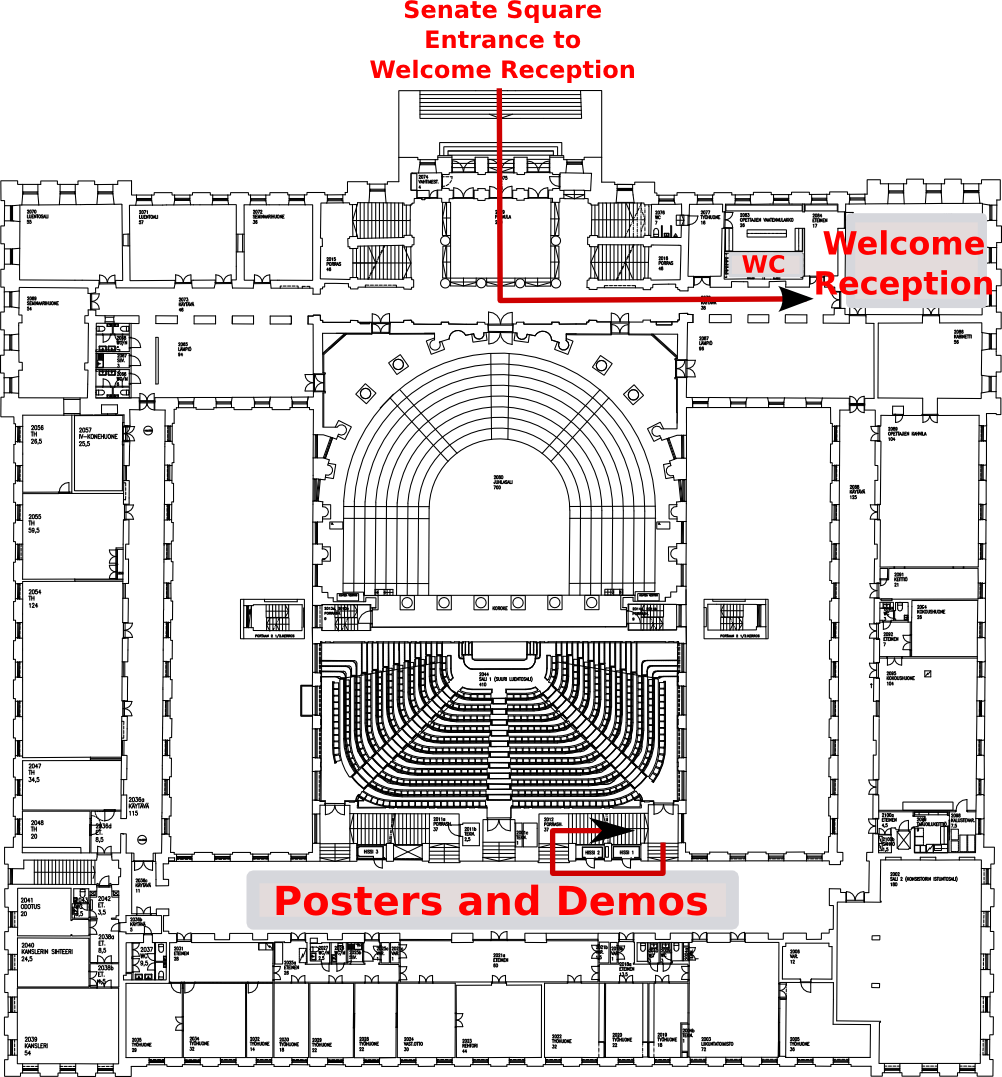 3rd Floor: Workshops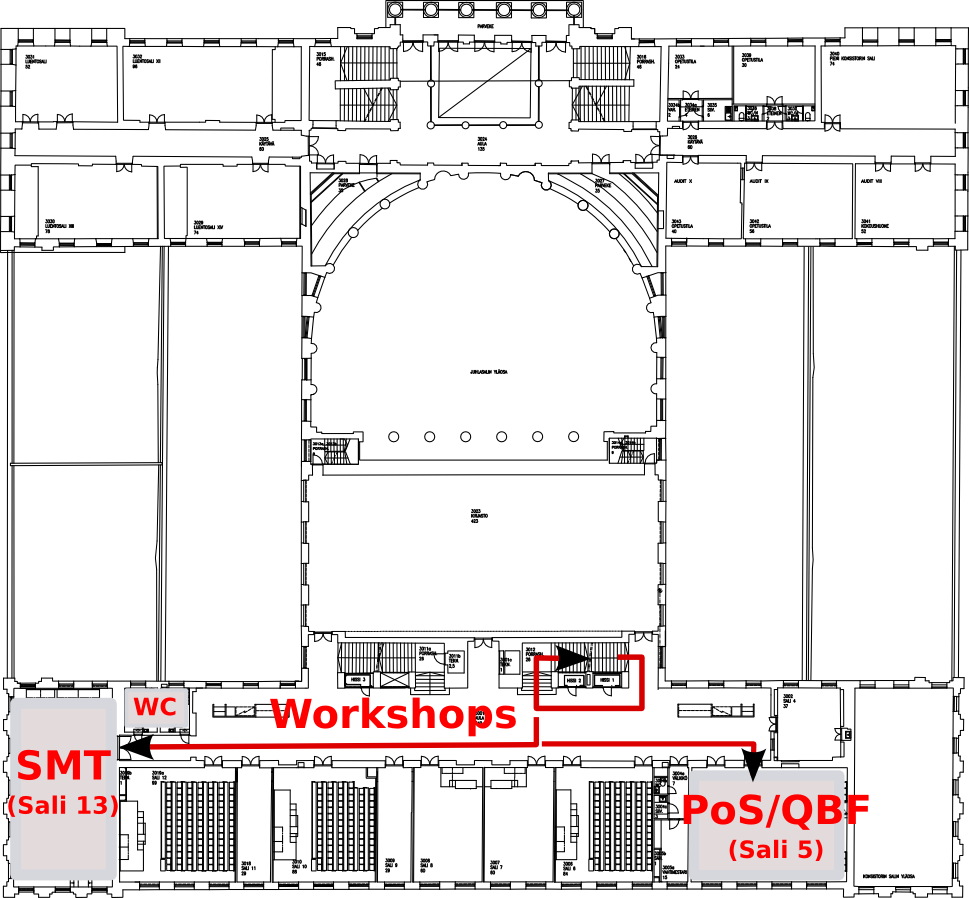 4th Floor: Main conference, registration desk, coffee breaks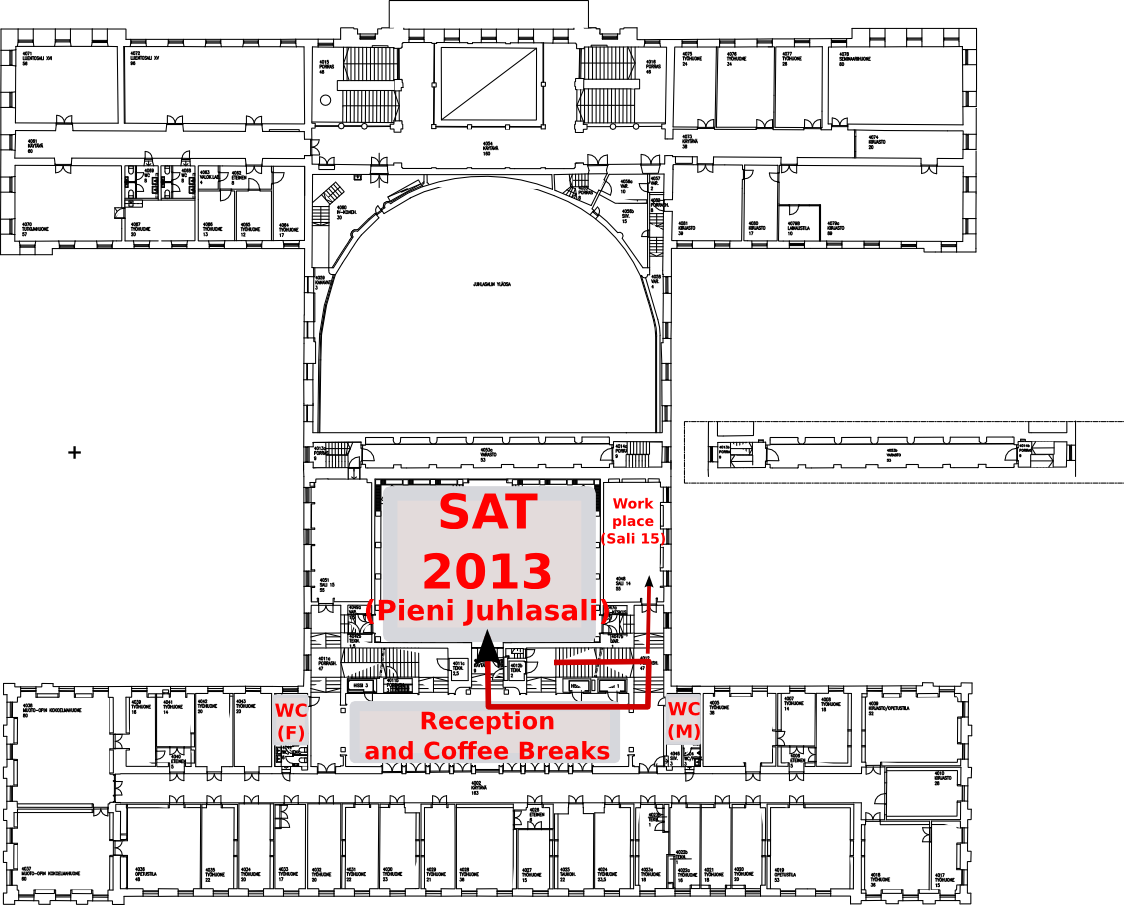 Internet Access
Wireless internet access will be made available to all registered SAT 2013 participants at the conference venue. In all University of Helsinki buildings there are two wireless networks:
Univ Helsinki HUPnet: You will receive your user ID and password upon registration - see the conference booklet! Connect to the network (no password needed). Open a web browser, try to access any web page, and you will be redirected to a login screen. Now enter the user ID and password, and you are connected to the internet.
eduroam: If you use Eduroam at your home university, it will work precisely the same way here as well. For help with setting up eduroam, see the instructions provided by your own university.